Brooklyn, the vibrant and diverse borough of New York City, has been gaining immense popularity among homebuyers. With its rich cultural scene, stunning views, and unique neighborhoods, Brooklyn offers a pool of lucrative real estate opportunities to potential buyers.
Are you one? This guide is the perfect start for you.
While everything looks appealing from the outside, navigating through Brooklyn's dynamic real estate market can give you a tough time if it's your first time.
In this guide, we will walk you through some of the hottest neighborhoods with hard-to-resist properties.
1. Williamsburg: Brooklyn's Hipster Haven
Nestled along the East River, Williamsburg has evolved from an industrial hub into a hipster paradise.
Its streets are lined with converted warehouses, trendy boutiques, and artisanal coffee shops. As you stroll through its vibrant streets, you'll experience the neighborhood's unique atmosphere and creative energy.
2. DUMBO: A Creative Hub with Stunning Views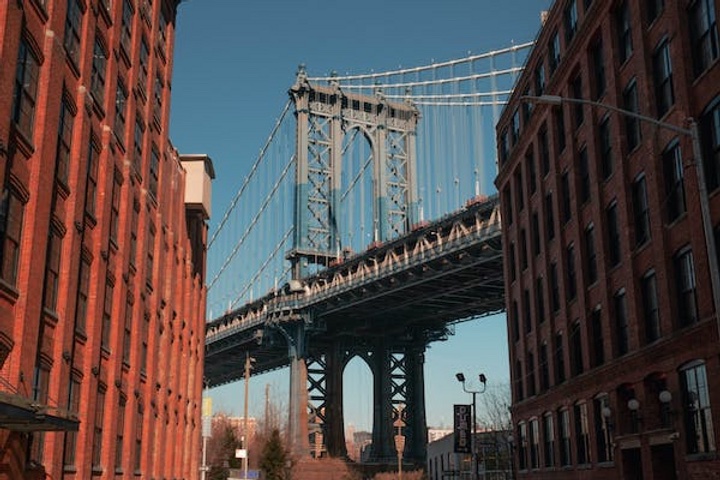 DUMBO, short for Down Under the Manhattan Bridge Overpass, offers a blend of artistic charm and breathtaking vistas.
Located between the Manhattan and Brooklyn Bridges, this neighborhood offers some of the most beautiful properties for individuals.
As expected, DUMBO offers diverse lucrative real estate opportunities with affordable pricing for budget investors.
3. Park Slope: The Family-Friendly Gem
Renowned for its tree-lined streets, Park Slope stands as a haven for families seeking a peaceful yet vibrant neighborhood.
Not only it holds a reputation as a family-oriented community, but also known for its green spaces, high-end buildings, and family-friendly amenities.
The location is perfect for families and individuals looking for their dream homes.
4. Bushwick: Brooklyn's Artistic and Bohemian Enclave
Bushwick has emerged as an epicenter of artistic expression, boasting a vibrant street art scene, galleries, and alternative venues.
As we delve into its artistic history, we'll unveil the essence of Bushwick's unique charm with properties at the best rates.
From the ever-changing market trends, and balanced affordability to immense investment potential, Bushwick ticks the boxes for the best real estate properties available.
5. Greenpoint: A Charming Waterfront Neighborhood
Situated on the banks of the East River, Greenpoint offers a charming blend of old-world charm and modern appeal. What will attract you the most is the neighborhood's location and waterfront access, immersing you in its Polish heritage and diverse community. From new developments to townhouses, local parks, businesses, and recreational activities, Greenpoint is definitely the desirable place to call home.
6. Greenpoint: A Charming Waterfront Neighborhood
Perched along the Brooklyn waterfront, Brooklyn Heights exudes an irresistible historic charm.
Cobblestone streets, elegant brownstones, and iconic views of the Manhattan skyline define this enchanting neighborhood.
For the last many years, Brooklyn real estate market trends have caught the spotlight for the stunning properties in this coveted neighborhood.
With its proximity to Downtown Brooklyn, the properties offer easy access to a wide array of amenities.
In short, Brooklyn Heights offers a timeless allure that captures the essence of classic Brooklyn living.
7. Downtown Brooklyn: The Urban Hub of Brooklyn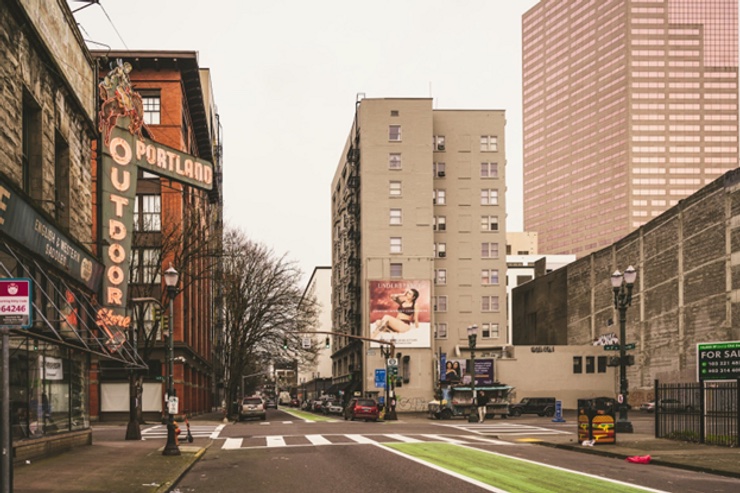 Downtown Brooklyn stands as the bustling epicenter of the borough, offering a vibrant blend of commercial, residential, and cultural experiences.
With its soaring skyscrapers and bustling streets, the neighborhood boasts a dynamic range of properties in the urban landscape.
The street is full of entertainment, dining, and shopping options available within arm's reach. Needless to say, downtown Brooklyn truly epitomizes the essence of urban living within the heart of the borough.
8. Cobble Hill: A Charming Blend of History and Trendy Vibe
Cobble Hill, nestled between Brooklyn Heights and Carroll Gardens, presents an irresistible blend of historic allure and contemporary flair.
This quaint neighborhood boasts picturesque streets lined with brownstones, independent boutiques, and cozy cafes.
If you're looking for a property to experience the charm of urban living, this street is for you. From mesmerizing townhouses to renovated apartments, there doesn't go a day without the chaos of people living around.
9. Carroll Gardens: A Tranquil Oasis with Old-World Charm
Carroll Gardens exudes a tranquil ambiance with its leafy streets, community gardens, and historic brownstones.
This neighborhood, known for its strong Italian-American roots, offers a cozy and welcoming atmosphere.
If you're someone looking to experience the old-world charm, take a troll to Carroll Gardens and witness the architectural beauty hidden inside.
From elegant townhouses to charming apartments, having a house in this neighborhood remains a dream for many.
10. Bay Ridge: A Suburban Retreat by the Water
Located along the southwestern edge of Brooklyn, Bay Ridge offers a refreshing suburban escape within the confines of the city.
With its waterfront views, spacious homes, and abundant green spaces, Bay Ridge attracts those seeking a tranquil residential oasis.
If you're all set to explore the neighborhood's unique character, taking a stroll to the mesmerizing real estate opportunities available in Bay Ridge doesn't sound like a bad idea. From single-family homes to apartment complexes, it covers all types of real estate properties in the budget.
11. Sunset Park: Where Diversity and Vibrancy Converge
Sunset Park, named after its breathtaking views of the Manhattan skyline during the golden hour, is a vibrant neighborhood. With its pluralistic community, it's a spot that celebrates diversity and community spirit.
Situated on a hill overlooking the harbor, Sunset Park offers a variety of attractions, including its eponymous park, bustling Chinatown, and diverse culinary scene.
It's time to brace yourself and explore the neighborhood's rich cultural heritage and its transformation into a thriving residential destination.
The neighborhood is full of pre-war apartment buildings to newly developed condominiums with amazing local markets, authentic eateries, and recreational activities around.
12. Bed-Stuy: A Historic Gem with a Dynamic Spirit
Bedford-Stuyvesant, lovingly known as Bed-Stuy, is a neighborhood that pulsates with history, cultural vibrancy, and community pride.
Known for its elegant brownstones, tree-lined streets, and thriving arts scene, Bed-Stuy offers a unique blend of old-world charm and contemporary energy.
The neighborhood's rich history revolves around its architectural treasures and iconic landmarks.
Moreover, its high-demand real estate market showcases diverse housing options, from historic townhouses to renovated apartments.
13. Red Hook: A Waterfront Haven with Industrial Charm
Nestled along the Brooklyn waterfront, Red Hook captivates visitors with its industrial charm, maritime heritage, and panoramic views.
This waterfront neighborhood offers a distinctive character with its converted warehouses, cobblestone streets, and thriving arts scene.
If you're a maritime guy by any chance, don't miss this chance to explore Red Hook's iconic landmarks and revitalized waterfront attractions.
From renovated lofts to modern developments, the neighborhood perfectly harmonizes the atmosphere.
Long story short, it's an eclectic mix of artisanal shops, eclectic dining experiences, and buildings that shows Red Hook's vibrant and artistic community.
14. Gowanus: Brooklyn's Industrial-Eclectic Enclave
Gowanus, located between Park Slope and Carroll Gardens, has undergone a major change in the neighborhood, skyrocketing its real estate than ever before.
Once an industrial hub, Gowanus now embraces an eclectic mix of art studios, trendy bars, and artisanal businesses.
The neighborhood's transformation is proof of its revolutionizing real estate efforts consisting of converted warehouses, loft apartments, and new developments.
15. Crown Heights: Where Cultural Diversity Flourishes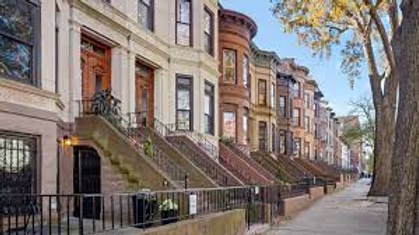 Crown Heights is a melting pot of cultures, known for its vibrant Caribbean and Jewish communities, historical architecture, and attractive buildings.
Moreover, this dynamic neighborhood offers a diverse array of experiences, from the lively West Indian Day Parade to the peaceful green spaces of Prospect Park.
Whether you're a fan of the neighborhood's cultural tapestry or architectural gems, the real estate landscape of Crown Heights is all about diversifying housing options.
From brownstones to apartment complexes, the neighborhood is full of local shops, markets, and eateries that are the dream of real estate investors.
With its central location and thriving community spirit, Crown Heights has become a sought-after destination for those seeking a vibrant and diverse Brooklyn experience.
16. Fort Greene: Where History and Creativity Intersect
Fort Greene, named after the historic Fort Greene Park, is a neighborhood that seamlessly blends historical significance with a vibrant arts and culture scene.
Known for its tree-lined streets, elegant townhouses, and iconic cultural institutions, Fort Greene never fails to captivate real estate investors.
The neighborhood's rich history lets investors explore its architectural treasures and renowned landmarks.
If you're someone looking for diverse housing options, look nowhere other than the historic brownstones to modern apartments in Brooklyn real estate.
17. Clinton Hill: A Serene Enclave of Stately Elegance
Nestled between Fort Greene and Bedford-Stuyvesant, Clinton Hill exudes a serene and residential charm.
The neighborhood is characterized by its tree-lined streets, majestic brownstones, and historic mansions.
With the timeless elegance of Clinton Hill, it's nearly impossible to ignore the architectural beauty and cultural landmarks.
From grand townhouses to boutique apartment buildings, the place is full of exciting places- no less than a treat to the eye.
18. Prospect Lefferts Gardens: A Tranquil Residential Haven
Prospect Lefferts Gardens, bordering Prospect Park, offers a tranquil escape from the bustling city streets.
Known for its beautiful historic homes, tree-lined blocks, and close-knit community, this neighborhood has become a sought-after residential destination.
With all this in front, the neighborhood has the residential charm with all the architectural gems and local treasures.
The neighborhood features a mix of townhouses, co-ops, and apartment buildings.
19. Coney Island: Brooklyn's Iconic Seaside Playground
Coney Island, synonymous with fun, excitement, and timeless nostalgia, holds a special place in the hearts of New Yorkers and tourists alike.
This iconic neighborhood is famed for its historic amusement park, vibrant boardwalk, and lively atmosphere.
The neighborhood's vibrant energy explores the thrill of Coney Island's attractions, from the legendary Cyclone roller coaster to the lively sideshows.
If you're a fan of beachfront properties, condos, and rental apartments, this is the perfect neighborhood to start with.
Conclusion:
In conclusion, Brooklyn offers a captivating tapestry of neighborhoods, each with its unique charm and character.
From the hipster haven of Williamsburg to the historic elegance of Brooklyn Heights, Brooklyn's real estate market is as diverse as its population.
When considering investing in Brooklyn real estate, it's essential to explore the neighborhoods thoroughly.
Each area has its distinct atmosphere, cultural scene, and amenities that cater to different preferences and lifestyles.
Whether you're drawn to the artistic and bohemian enclave of Bushwick or the waterfront beauty of Red Hook, Brooklyn has something to offer everyone.
Remember, Brooklyn is a dynamic borough that continues to evolve. It's always a good idea to conduct further research and consult with real estate professionals for informed decisions.
Not sure where to find one? Meet GosenProperties- your go-to real estate agent, to get hands-on experience with each neighborhood.
Whether it is your first time or you have invested in Brooklyn before, we are here to help you find the perfect place to call home.
So, whether you're captivated by the vibrant energy of Williamsburg, or the scenic beauty of DUMBO, we deal with nearly all of Brooklyn's real estate market beckons with opportunities and possibilities.
Give us a call today because it's time to embark on your own Brooklyn adventure like never before.