Is this your first time buying a condo before retirement? Exciting times lie ahead.
Needless to say, Condos offer unique benefits, from asset ownership to reduced maintenance duties and access to desirable amenities.
But with so much competition, buying the best condo is no less than finding a needle in a haystack.
Wondering where to start? In this guide, we'll walk you through all the simplest steps required to purchase a condo at the best price possible.
Understanding Condos: Pros and Cons
The first step to buying a condo is understanding how things work.
While condos can be a great way to gain asset ownership, it's important to take care of the regulations that come with it.
Once you have your condo, you can personalize it according to your needs, unlike traditional homeownership.
Moreover, condos are highly appreciated for the amenities and services provided by the homeowners' association (HOA).
However, the benefits do come with a small share of discomfort too.
Condo ownership comes with HOA dues, rules, and restrictions to adhere to by the government.
Moreover, financing can be more challenging as you will have less privacy than a single-family home.
Work With a Real Estate Agent Who Knows Condos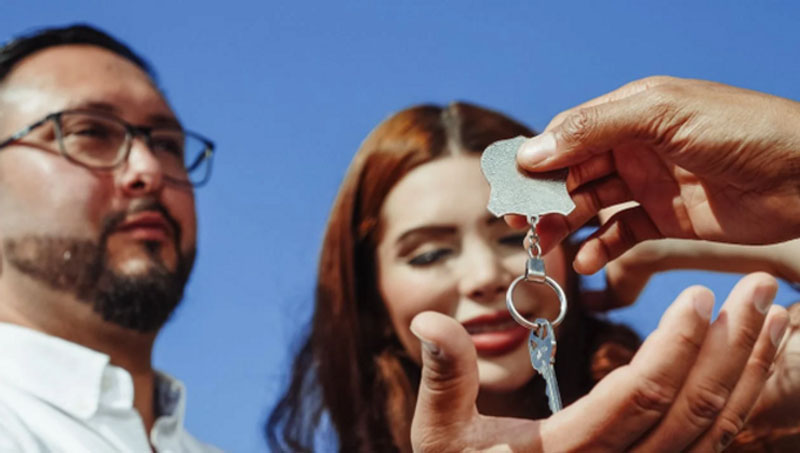 Now that you understand the pros and cons, it's time to find a real estate agent who specializes in condos.
A condo specialist brings valuable knowledge and expertise to the table. They understand the intricacies of HOA rules, financing options, and market trends specific to condos. With their guidance, you'll navigate the condo-buying process with confidence.
Have Your Finances in Order
Before you start your condo search, it's essential to have your finances in order.
The first step is to get pre-approved for a mortgage to opt for a loan. Here are a few things to consider before applying for a loan.
Determine your budget

Enhance your credibility as a buyer.

Review your credit scores, savings, and down payment options to be financially prepared.
Look for an FHA-Approved Condo
If you're considering an FHA loan, look for an FHA-approved condo. FHA-approved condos make financing easier and more accessible through the Federal Housing Administration. This opens up additional options and benefits for your condo purchase.
Who Should Own a Condo?
Owning a condo is only a win-win situation. Anyone who wants to own a property but prefers a low-maintenance lifestyle may consider owning a condo. Condos are suitable for individuals or families seeking amenities, shared expenses, and a sense of community. They are popular among professionals, retirees, first-time buyers, or those looking for a second home.
Moreover, condos are a great fit for individuals, young couples, empty nesters, and those seeking a sense of community.
Loan Issues
Financing a condo can be different from funding a single-family home. Some common challenges with a condo purchase include occupancy rates, HOA delinquency, or ongoing litigation.
However, working with a mortgage broker experienced in condo financing help navigate these potential obstacles.
Avoiding Condos With Problems
Once you've decided on the best condo, conduct thorough research on the condo complex and HOA before making an offer. Look for warning signs such as pending litigation, excessive rental units, or financial instability within the HOA. Needless to say, doing your due diligence can help you avoid potential headaches down the road.
The Step-by-Step Process of Buying a Condo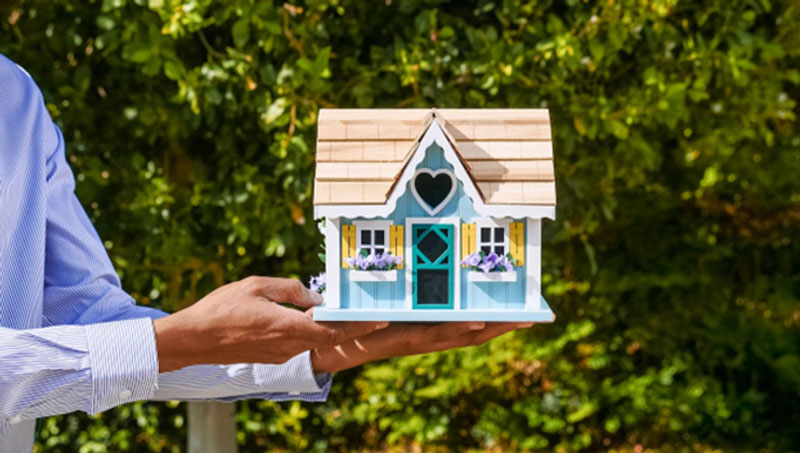 Now, let's walk through the step-by-step process of buying a condo:
1. Get Pre-approved
Begin by getting pre-approved for a mortgage. This step determines your budget and strengthens your offer.
2. Start Searching
Work closely with your real estate agent to find condos that meet your criteria. However, you can also attend open houses or inquire about online listings to find potential options.
3. Make an Offer
When you find a condo you love, it's time to make an offer. Work with your real estate agent to negotiate the purchase price, contingencies, and earnest money. Try to be thorough in your inspection and due diligence before finalizing the offer.
4. Apply for a Condo Loan:
Once your offer is accepted, it's time to apply for a condo loan. Start by compiling all the official documents in one place and work closely with your lender.
Having someone on your back makes navigating the loan application process much easier.
5. Meet the Condo Board (HOA):
Meeting the condo board or HOA is the last vital step to purchasing a condo. This allows you to understand the rules, regulations, and financial health of the complex.
As a thumb rule, come prepared with questions to ensure the condo is the right fit for you.
6. Get a Home Inspection:
Schedule a professional home inspection to identify potential issues or defects in the condo unit. However, make sure to attend the inspection and ask any possible questions about the condo you might have.
7. Sign on the Dotted Line:
Finally, it's time to sign the purchase agreement and other legal documents. Make sure to review the closing documents carefully, secure homeowner's insurance, and schedule a final walk-through before signing.
FAQs
What percentage of retirees rent?
Approximately 33% of retirees choose to rent their homes. This choice can be influenced by various factors, including financial considerations, flexibility, and saved maintenance costs.
Pros and cons of buying a home after age 60:
| | |
| --- | --- |
| Pros | Cons |
| - Ownership of an appreciating asset | - Financial considerations, including upfront costs and ongoing expenses |
| - Control over the interior of your home | - Maintenance responsibilities that may become more challenging with age |
| - Potential for long-term stability and equity growth | - Potential limitations on flexibility and mobility |
5. Red flags when buying a condo:
- Be cautious of the following red flags when purchasing a condo:
- Inadequate reserve fund for maintenance and repairs
- High number of delinquent condo fees
- Pending litigation or disputes within the condo association
- Poorly managed or unresponsive condo board
Should seniors rent or buy a condo?
The decision to rent or buy a condo depends on individual circumstances. Factors to consider include:
Financial stability and ability to afford upfront costs and ongoing expenses
Long-term plans and desired flexibility
Market conditions and potential for property value appreciation
Availability of suitable rental options and their associated costs
Maintenance responsibilities and physical capabilities
Estate planning and inheritance considerations
Access to amenities, healthcare facilities, and social support networks
Potential tax implications and financial benefits of homeownership
Should seniors rent or buy a condo?
The decision whether seniors should rent or buy a condo depends on various factors. Renting a condo provides flexibility, avoids maintenance responsibilities, and can be more affordable in the short term. Buying a condo offers long-term stability, potential equity growth, and the ability to customize the living space. Seniors should consider their financial situation, future plans, and personal preferences before making a decision. Consulting with a financial advisor can also be beneficial in assessing the best option for individual circumstances.
Pros And Cons Of Co-Ops And Condos
| | |
| --- | --- |
| Pros | Cons |
| Co-ops: | |
| - Lower purchase price compared to condos | - Strict approval process by the co-op board |
| - Sense of community and shared responsibility | - Limited control over the property |
| - Potential for tax deductions on shares owned | - Higher monthly maintenance fees |
| Condos: | |
| - Individual ownership and control of unit | - Higher purchase price compared to co-ops |
| - More flexibility in renting or selling | - Potential for special assessments |
| - Amenities and shared expenses | - Less sense of community compared to co-ops |
Understanding these pros and cons can help retirees make an informed choice between co-ops and condos.
Conclusion:
Here we are at the end of this guide to buy a condo for the first time!
With this blog, you're sure to know everything necessary to buy your first condo. Remember to evaluate your every step with an experienced real estate agent specializing in buying and selling Condos.
Not sure where to find one?
Introducing Gosenproperties-your one&only real estate agent to find the best real estate properties for a seamless buying experience. Whether you want to buy, sell or rent a condo, we have experts ready to help you navigate the complex buying process in simple steps.
From start to end, we stay at your back throughout so you can sit back and relax while we care for everything you need.