When it comes to selling your house, first impressions matter. That's where home staging comes in.
In simpler words, home staging is the art of preparing a house to appeal to potential buyers, showcasing its best features and creating an inviting atmosphere.
If you've been planning to sell your home for the longest time but don't know where to start, this is your guide.
In this blog, we'll explore how to stage your house for sale better, faster and cheaper.
I. What Is Home Staging?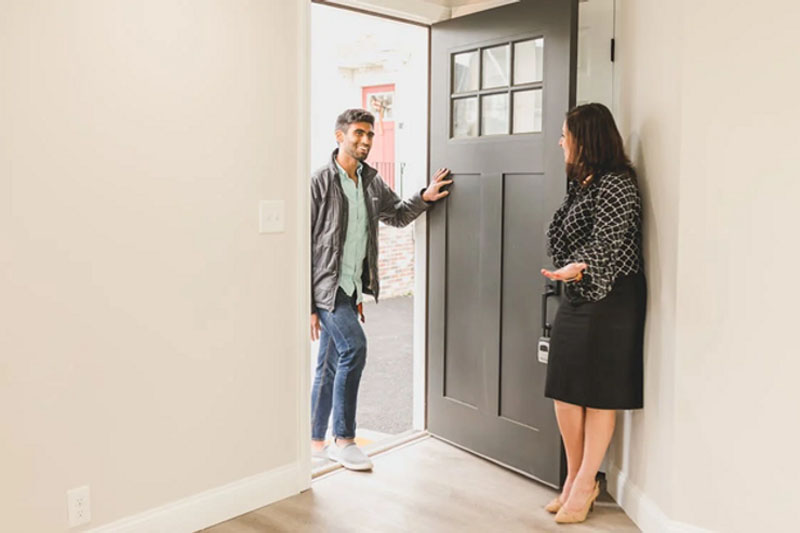 Home staging involves making strategic changes and improvements to a property to make it more appealing to potential buyers.
However, it goes beyond simple cleaning and organizing. Instead, it's about creating a lifestyle and vision that potential buyers can imagine themselves living in.
II. Why Home Staging Is Important
Needless to say, home staging is a must as it helps buyers envision the true potential of a property.
With a well-staged home, you can increase its perceived value and attract more interested buyers.
Having said that, a properly staged house sells much faster and potentially fetches a higher selling price.
III. Benefits of Home Staging
1. Creating a Positive First Impression:
A well-staged home creates an immediate emotional connection with buyers. As a result, this often leads to a positive first impression to the buyer thinking of buying.
2. Enhancing Perceived Value:
Through staging, you can highlight the best features of your home, making it appear more valuable to potential buyers.
3. Attracting More Potential Buyers:
Staging helps your listing stand out from the competition even with big fishes in the sea.
This usually attracts more potential buyers and increases the chances of receiving multiple offers.
4. Shortening Time on the Market:
If done right, a staged home tends to sell faster than an unstaged one. This reduces the time your property spends on the market.
5. Increasing Likelihood of Higher Offers:
If you are able to showcase the full potential of your home, you can encourage buyers to make higher offers. This maximizes your selling price and makes it easier to increase the likelihood of high offers.
IV. Options on How to Stage a Home
When it comes to staging a home, you have two primary options: selling the house empty or staging it with furniture and decor. Each approach has its advantages depending on what the buyers choose.
Here is a list of advantages that comes with every approach.
Selling the House Empty:
Provides a blank canvas for potential buyers to envision their furniture and style.
Can make small spaces appear larger and highlight architectural features
However, it may be harder for buyers to emotionally connect with a space.
Staging with Furniture and Decor:
Helps buyers visualize the functionality and potential of each room.
Creates a warm and inviting atmosphere.
However, it can be costly to rent or purchase furniture and accessories for staging.
V. 12 Home-Staging Tips
1. Clean:
Start by giving your house a thorough deep clean. Try to pay attention to every nook and cranny in a way that sparkles from top to bottom.
2. Declutter:
Remove personal items and excessive clutter to create a more spacious and organized feel. Try to consider renting a storage unit to temporarily store items you don't need.
3. Depersonalize:
Buyers want to envision themselves living in the house, so remove personal photographs and memorabilia. When staging a house, try to depersonalize yourself from your house and create an emotional connection with other buyers.
4. Focus on Fresh:
Flowers make everything beautiful. Try to incorporate fresh flowers, plants, and pleasant scents to create a welcoming atmosphere.
5. Define Rooms:
Act as an owner of your property and clearly define the purpose of each room to help buyers understand how they can utilize the space effectively.
6. Wallpaper and Paint:
Painting a house is the ultimate fantasy for every home buyer.
If your walls have outdated or bold wallpaper, consider removing them and applying a fresh coat of neutral paint.
7. Flooring:
Floors are the first thing a buyer sees in a property.
When staging a property, try to make sure that your floors are clean and in good condition.
For this reason, consider professional cleaning or low-cost alternatives like area rugs or floor polishing.
8. Lighting:
Lighting can make or break the look of your house. Look for ways to maximize natural light by opening curtains and blinds.
Also, try to replace any burned-out lightbulbs and add extra lighting if necessary.
9. Furniture:
If staging with furniture, focus on creating a look that is both functional and appealing in terms of the arrangement. As a good rule of thumb, use furniture that fits the scale of each room and consider borrowing or renting pieces if needed.
10. Walls and Ceilings:
You can never risk staging your property with broken or cracked walls and ceilings.
Always check for any cracks, stains, or chipped paint on walls and ceilings.
Try to repair and repaint as necessary to create a fresh and clean appearance.
11. Exterior:
As a homeowner trying to stage your home, don't neglect the curb appeal.
Try to enhance the exterior of your house either yourself or with a professional cleaning agency.
Here are a few ways to do that.
Clean the siding

Trim bushes

Mow the lawn

Add potted plants or flowers to create an inviting entrance.
VI. Staging a House on a Budget to Wow Buyers
Staging a house doesn't have to break the bank. Here are some affordable staging tips to help you make a big impact on a small budget:
1. Deep clean everything:
Give your home a top-to-bottom cleaning, including carpets, windows, and fixtures. Needless to say, a clean and fresh space will impress potential buyers.
2. Decluttering and depersonalizing:
Decluttering can be a game changer in staging your property. Try to remove personal items, excess furniture, and clutter.
However, you can do this by creating a neutral and spacious environment that allows buyers to visualize themselves in the space.
3. Neutral paint with a pop of color:
Paint the walls in neutral colors to appeal to a wider audience. As a good rule of thumb, add pops of color through accessories like pillows, artwork, or rugs.
4. Rearrange the furniture:
A big part of the success depends on how your apartment looks. Experiment with different furniture arrangements to optimize the flow and functionality of each room. Try to create cosy conversation areas and highlight the best features of the space.
5. Create vignettes:
Vignettes can give that hero look to your apartment. Try to style bookshelves, countertops, and tables with carefully curated accessories. Moreover, you can use books, plants, and decorative items to create visually appealing vignettes that add personality to the space.
6. Accessorize with cheap finds:
Accessorizing gives additional benefits to accessorizing your house. Try to visit thrift stores, yard sales, or discount home decor stores to find affordable accessories. Look for throw pillows, artwork, or decorative items that can elevate the look of your staged home.
VII. Quick Staging Tips for Each Room in the House
Here are some room-specific staging tips to make your house shine:
- Kitchen:
Clear the countertops, organize pantry items, and add a bowl of fresh fruits for a welcoming touch.
- Living room:
Arrange furniture to create conversation areas and showcase the focal points of the room, such as a fireplace or large window.
- Dining room:
Set the table with simple but elegant place settings to create a welcoming dining space.
- Bedrooms:
Bedrooms are the ultimate luxury for your house. Make the beds with fresh linens, and add decorative pillows. You need a touch of luxury and create a cosy ambience with soft lighting.
- Bathrooms:
Having clean Bathrooms is the ultimate necessity for homeowners. Try to keep countertops clear, hang fresh towels, and add a new shower curtain or bath mat for a clean and spa-like feel.
- Home office:
With the increasing trend of working from home, having a home office is a must for working individuals these days. Therefore, try to organize desk space, add a desk lamp, and create a functional work area to showcase the potential of the space.
- Outdoor spaces:
Aesthetically pleasing outdoor spaces make an apartment 2x beautiful.
Clean up outdoor areas, add some outdoor seating, and stage them with plants or flowers to create an inviting outdoor oasis.
VIII. Affordable Home Staging Tips
To stage your house on a budget, consider these cost-effective tips:
1. Put away family photos and memorabilia:
Buyers want to envision themselves in the space, so remove personal items that could distract them.
2. Use slipcovers to refresh old furniture:
Instead of buying new furniture, consider using slipcovers to give outdated or worn pieces a fresh look.
3. Give rooms a purpose:
Clearly define the purpose of each room to help buyers understand how they can utilize the space effectively.
4. Clear away clutter:
Remove excess items and knick-knacks that can make rooms feel crowded or messy. Create a sense of spaciousness and cleanliness.
5. Hire a junk removal company:
If you have accumulated a lot of clutter or bulky items, consider hiring a junk removal service to help declutter quickly and efficiently.
FAQs:
Q: How can I save money on staging?
A: Save money on staging by decluttering, deep cleaning, and rearranging existing furniture. Consider borrowing or renting staging items instead of buying new ones.
Q: How do you do a soft stage?
A: A soft stage involves using minimal furniture and decor to create a clean and inviting atmosphere. Focus on decluttering, cleaning, and adding a few key accessories to enhance the space.
Q: How can I sell my property fast in the US?
To sell your property fast in the US, price it competitively to market it in an effective way. Make sure it is in good condition, and consider professional staging to make it more appealing to potential buyers.
Q: How to stage a house for sale while living in it?
A: To stage a house for sale while living in it, focus on decluttering, organizing, and creating a clean and neutral environment. Also try to minimize personal items, maintain cleanliness, and consider temporary storage for excess belongings.
Q: What should you not do when staging a house?
A: When staging a house, avoid overcrowding rooms with furniture by using bold or personalized decor.
Q: Home staging checklist:
A: 1. Clean and declutter
2. Depersonalize and remove personal items
3. Define room purposes
4. Repaint in neutral colors
5. Maximize lighting and natural light
6. Arrange furniture for flow and functionality
7. Enhance curb appeal
8. Create inviting vignettes and accessorize them strategically
Q: What's the average House staging cost:
A: The cost of house staging can vary depending on factors such as:
The size of the property

The extent of staging required

Whether you rent or purchase staging items.
Generally, it can range from a few hundred to several thousand dollars.
Q: Home staging tips 2023:
Focus on creating a clean and neutral backdrop
Incorporate natural elements and greenery
Emphasize functional and versatile spaces
Utilize virtual staging for online listings
Pay attention to outdoor spaces and curb appeal
Highlight smart home features and energy efficiency.
Looking to stage a house in 2023 but not sure where to start? Gosenproperties has got your back. We are your one-stop-solution to sell a house for more than what you expected.
With us, you can expect a team of experienced brokers at your back from start to finish. Combined with experience, our creative edge will help you get all the spotlight on your house for the best offers possible.