When it comes to buying or selling a property, nothing beats the power of strong negotiation.
Whether you've bought a property before or it's your first time, negotiating for the best price with the other party can give you a hard time.
Therefore, experts believe negotiation to be a life skill for securing the best deal available.
If you are all prepped to leverage the power of negotiation, this guide is all you need.
In the next 3 minutes, we will walk you through all the basics of a powerful negotiation.
Let's help you get your next deal and save money together.
1. Understanding the Negotiation Process
In simpler words, negotiation is the art of reaching a mutually beneficial agreement between parties involved in a real estate transaction. Needless to say, it's one of the most critical skills that can make or break your real estate deal.
From communication, and compromise, to strategic decision-making, it takes multiple aspects to succeed in negotiations.
2. Preparing for Negotiation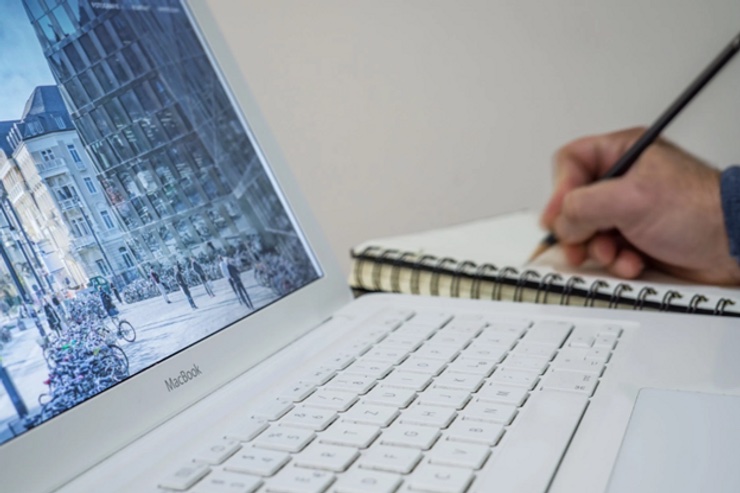 1. Researching the Market
Before entering negotiations, research the current market conditions and comparable property prices in the area. This information will empower you with data-driven insights and help you make informed decisions.
2. Assessing the Property
The next step is to access the property for collecting points that can be used during the negotiation.
Start by identifying the strengths and weaknesses of the property you're interested in. However, it's crucial to understand its unique selling points and potential drawbacks. This will ultimately give you an advantage during negotiations.
3. Determining Your Budget and Desired Terms
Next comes setting a realistic budget to gain clarity during the negotiation. Try to outline your desired terms, such as the purchase price range, financing options, contingencies, and closing timeline clearly in the negotiation. Therefore, experts suggest gaining clarity on your objectives to make negotiation smooth.
4. Gathering Relevant Documents and Information
To gain an extra edge in the negotiations, compile all necessary documents, including property reports, inspection records, and financial statements. However, this preparation will show you've come prepared to deal with your negotiation.
3. Strategies for Effective Negotiation
1. Building Rapport
Cold emailing is all about gaining the trust of the other party. With a positive rapport, you can easily get the ball in your court while building real connections.
Based on trust, you can give your negotiations a better face for open and constructive dialogue.
2. Active Listening and Effective Communication
Practice active listening to understand the needs and motivations of the other party. However, experts believe this to be the best way to articulate your interests and priorities professionally.
3. Emphasizing Unique Selling Points
During negotiation, try to highlight the unique features of the property that the other party may find attractive. Some of these include location advantages, extra facilities or any recent upgrades to enhance its desirability.
4. Using Market Research and Data
Numbers don't lie. With real-time data support, you can easily position yourself in the market.
As a thumb rule, use relevant data with an evidence-based approach to strengthen the negotiation.
5. Proposing Win-Win Solutions
To close the negotiation peacefully, try to seek creative solutions that benefit both parties. Start by identifying common ground and offer compromises that foster goodwill between you too.
4. Key Negotiation Points and Tactics
1. Purchase Price and Offer Strategies.
Make a Competitive Initial Offer
Research the market value of similar properties and make an initial offer that is reasonable yet competitive.
Offering Incentives or Contingencies
To strengthen your offer, consider including incentives like a flexible closing date or contingencies that protect your interests.
2. Financing and Contingencies
Negotiating Favorable Financing Terms
Explore different financing options and negotiate favorable terms such as interest rates, down payment, and loan conditions.
Including Appropriate Contingencies
Protect yourself by including contingencies such as satisfactory home inspection or appraisal results.
3. Property Inspection and Repairs
Addressing Inspection Findings
If the inspection reveals issues, negotiate repairs, credits, or price adjustments based on repair estimates.
Negotiating Seller Concessions
Use inspection findings to negotiate for concessions or adjustments in the final terms of the deal.
4. Closing Timeline and Terms
Negotiating a Suitable Closing Date:
Align the closing date with your needs and preferences. Flexibility can be a valuable bargaining chip during negotiations.
Ensuring Comprehensive Contract Terms
Carefully review the contract to ensure that all negotiated terms are accurately reflected. Seek legal advice if needed to fully understand the contract's implications.
5. Common Challenges and How to Overcome Them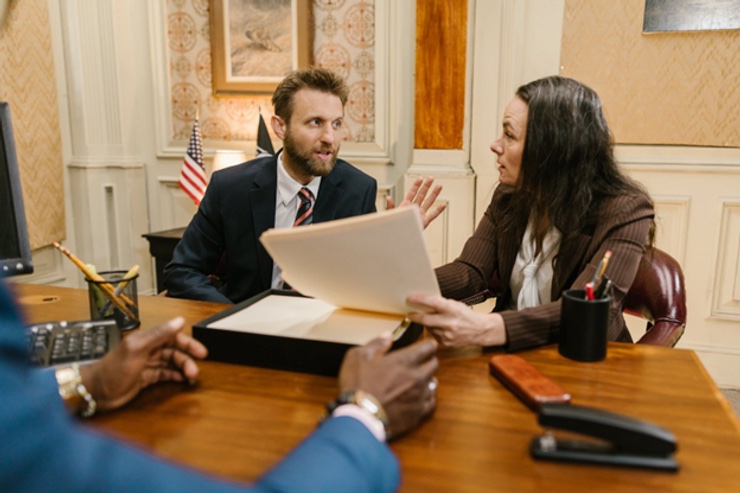 1. Dealing with Difficult Parties
Sometimes, negotiations can become challenging due to difficult or unresponsive parties. To avoid that, try to stay calm, focused, and professional throughout the process. Moreover, consider involving a trusted real estate agent to facilitate smoother communication.
2. Managing Emotions
Real estate transactions can be emotionally charged. Therefore, the best practice is to stay objective and avoid letting emotions cloud your judgment. Also, keep the end goal in mind and focus on achieving a fair outcome for both parties.
3. Utilizing Professional Mediation
In complex negotiations, hiring a professional real estate agent can be beneficial. They can provide guidance, facilitate discussions, and help bridge any gaps between parties.
6. Finalizing the Deal
1. Reviewing the Final Contract
Lastly, thoroughly review the final contract before signing. Make sure to pay close attention to all negotiated terms, ensuring they are accurately documented. Overall, seek legal advice if necessary to protect your interests.
2. Celebrating a Successful Negotiation
Once the deal is finalized, take a moment to celebrate your successful negotiation. It's a significant achievement to secure favorable terms and close a real estate transaction.
Conclusion
And here we are at the end of our real estate guide. With this guide, you are now equipped with expert negotiation tactics to help you navigate the real estate market.
Overall, negotiating for the best real estate deal isn't hard with the right tips & tricks. For the best results, partner with a reliable real estate agent who has the patience, professionalism, and practice of negotiating for the best deals.
Let's help you secure the next best real estate deal with confidence.
FAQ (Frequently Asked Questions)
Q: How do I know if my negotiation tactics are fair?
A: Fairness in negotiation is subjective, but it's important to strike a balance between your interests, needs and desirability. To gauge fairness, also try to consider market conditions, property value, and the overall objectives of both sides.
Q: Should I hire a real estate agent to negotiate on my behalf?
A: While hiring a real estate agent is not mandatory, their expertise and negotiation skills can help. With the right person, you can easily navigate complex negotiations yet secure the best possible deal.
Q: What if the other party rejects my initial offer?
A: Rejection is common in negotiations. Take rejections as an opportunity to reassess your strategy. In such scenarios, try to make a revised offer or explore alternative solutions. However, effective communication and flexibility can often lead to a successful resolution.
Remember, negotiation is both an art and a skill that can be developed over time. Practice, patience, and persistence will enhance your negotiation abilities with time.
When it comes to selling properties, Gosen Properties stands out as a renowned real estate brokerage firm that excels in providing exceptional negotiation assistance. With extensive knowledge of the market and expert negotiation tactics, we assist sellers in securing the best possible deals.